Are you someone that has never tried a cruise because you think cruise ships just aren't for you?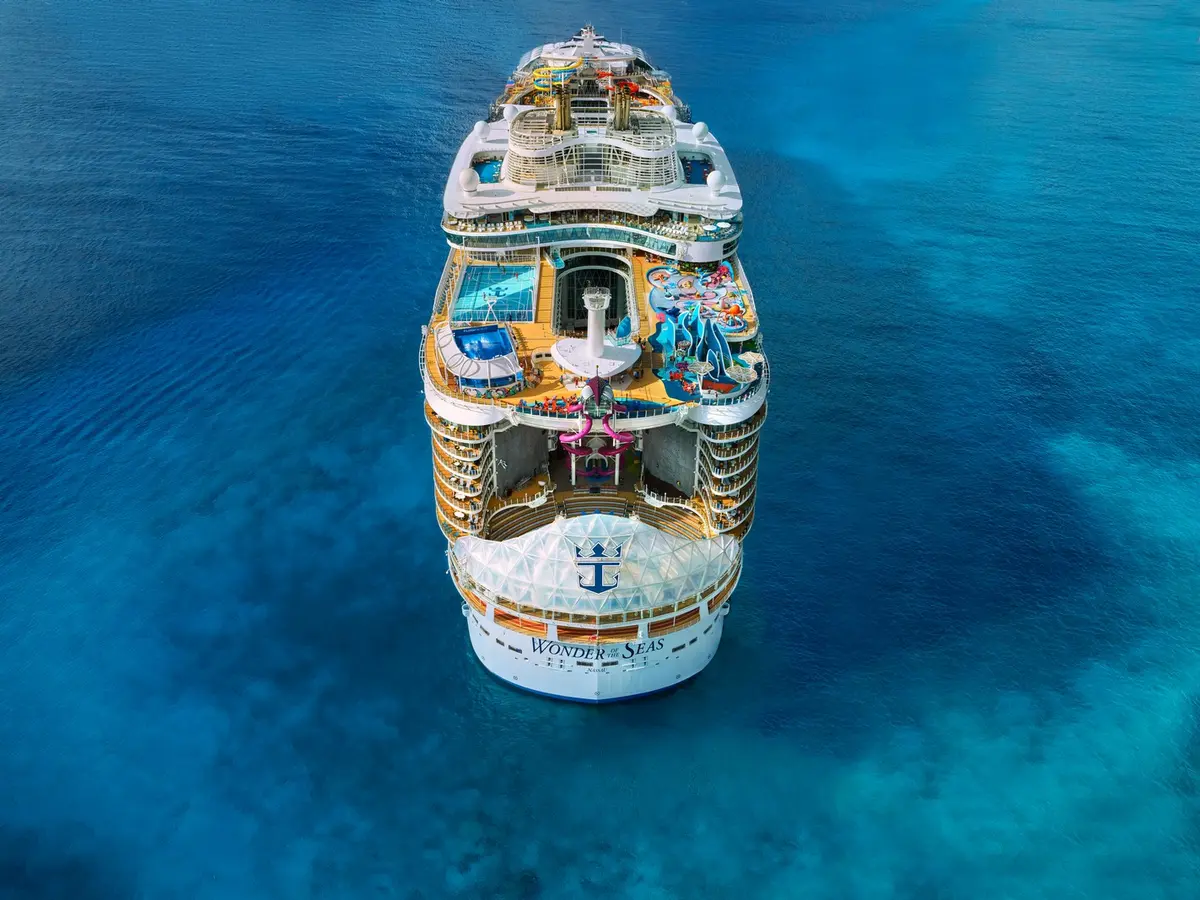 I have friends and family that have felt this way for years out of concern that ships are overcrowded, isolated in the ocean, or otherwise bored. Regardless of the reason, they haven't tried a cruise yet because they believe it would not be a fun vacation.
Royal Caribbean (and the entire cruise industry) has worked for years to undo those beliefs, and one of the best ways has been to design and build new cruise ships that defy the notion of what you can do on a ship.
When I hear from new cruisers, many are astounded by how much there was to do onboard. Any fear of not having enough to do or feeling "trapped" are almost always brushed aside after they get home.
If I had to pick a cruise ship for a non-cruiser to try, Wonder of the Seas is that ship because I think it has so many amenities onboard that they never expected.  If your idea of a great vacation is heading to a sandy beach, laying out by the pool, enjoying high-class entertainment, and plenty of food and drink options, then I think Wonder of the Seas may be the perfect first cruise ship for you.
The best suite experience in the fleet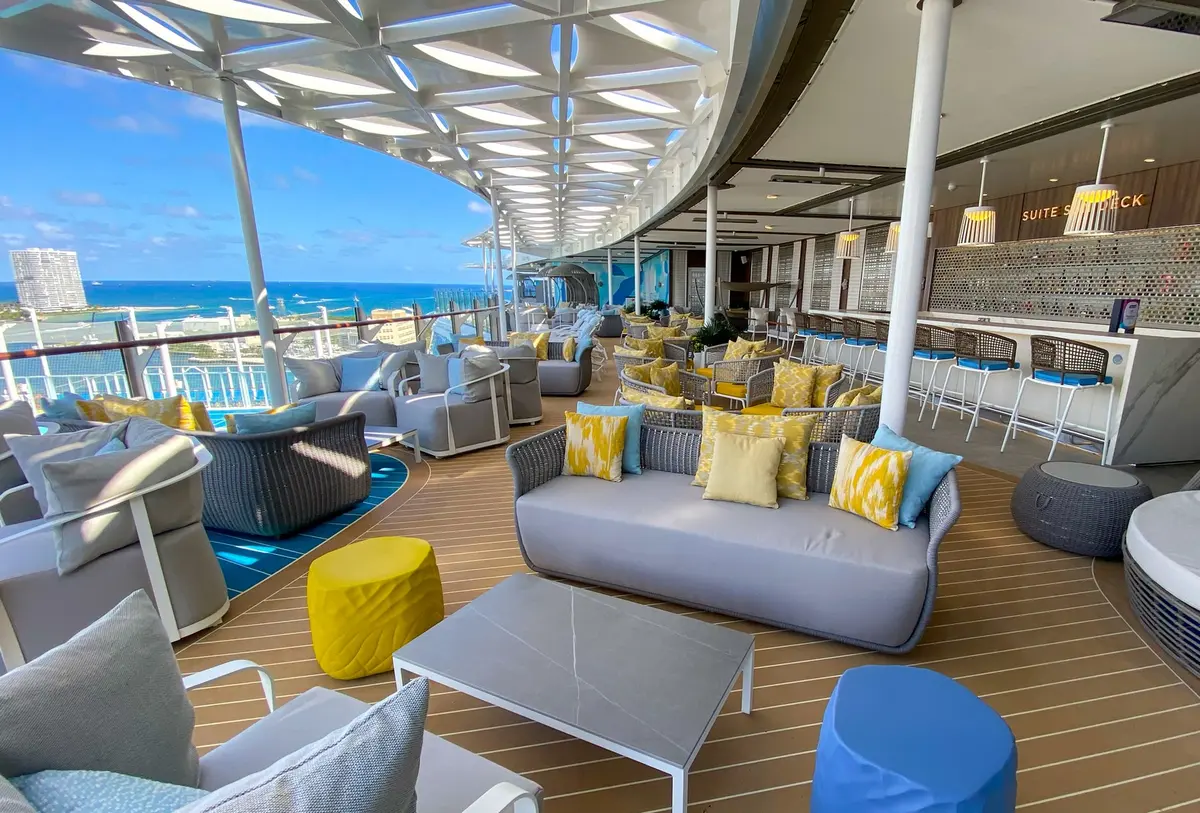 If you elect to book a suite, you can look forward to the best end-to-end suite program on any Royal Caribbean ship.
When you book a Royal Caribbean suite, you're not just getting a large cruise ship cabin. You're also getting access to a number of services that other passengers do not have. Suite guests have access to their own complimentary restaurant, suite lounge, and entire suite sun deck.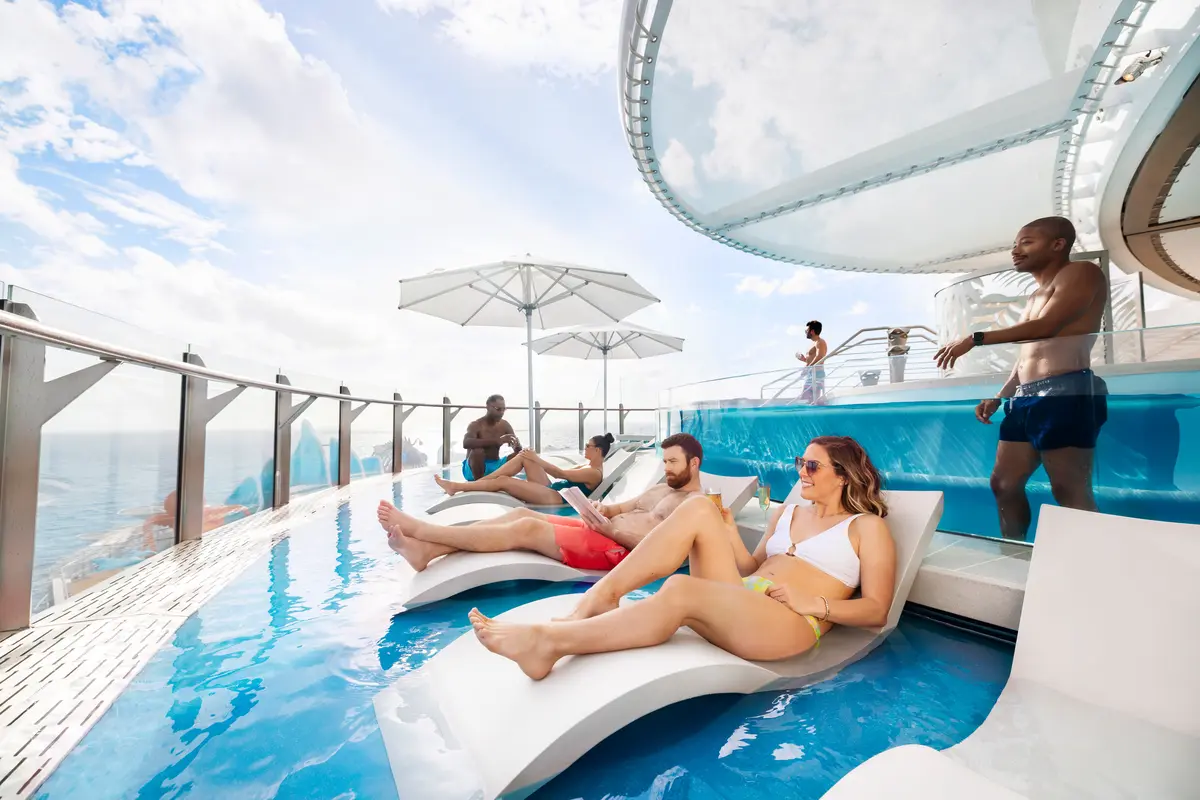 Known as the Suite Neighborhood, this area is at the top of Wonder of the Seas and is where you'll find the suite lounge, Coastal Kitchen restaurant and pool area.
I think the sun deck is particularly compelling, because it is a sprawling space with loungers, bar, plunge pool and sweeping views.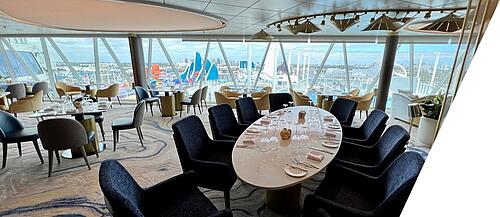 Someone that hasn't cruised before may be drawn to booking a suite because they tend to stay in suites in hotels for bonuses that come with those rooms. Similarly, a cruise ship suite is about rewarding guests with added service that make the entire experience easier to enjoy.
Dining and food galore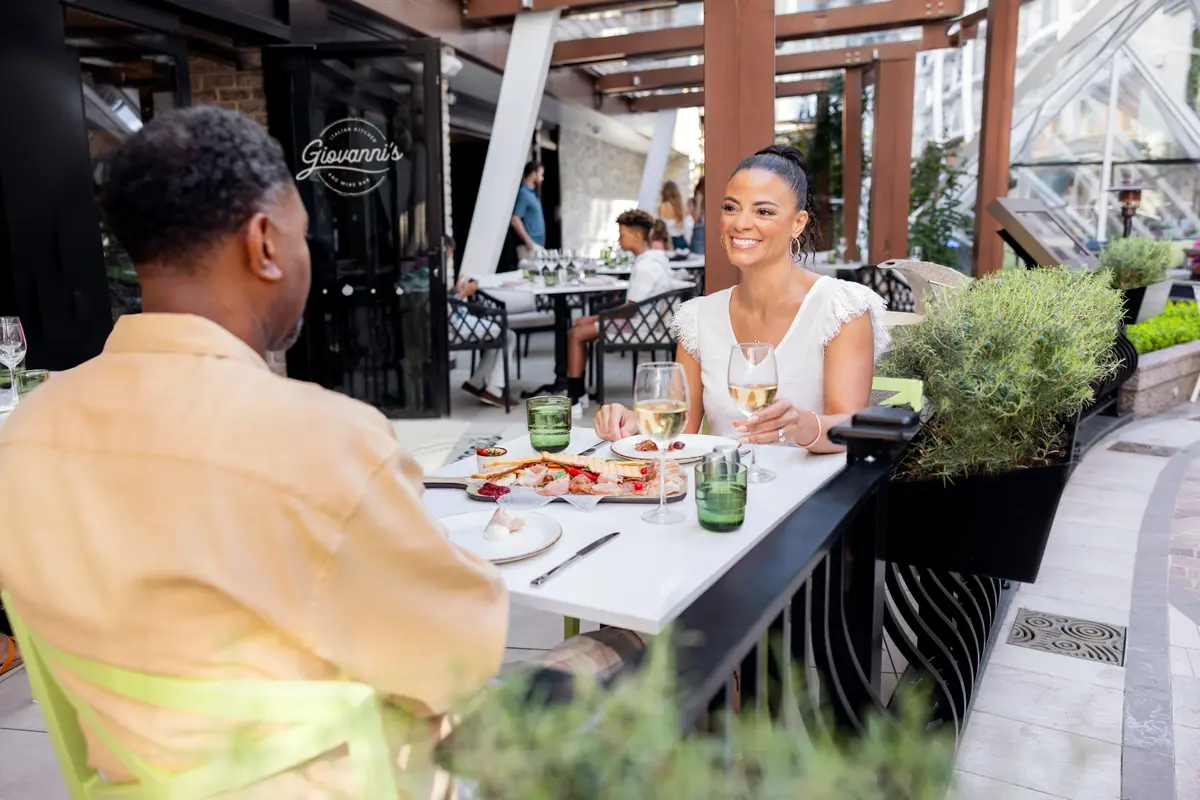 Regardless if you're on a cruise ship or your hometown, everyone can enjoy a great meal.
Someone that has never cruised probably imagines a dining hall and buffet as what the cruise dining experience is like, similar in some regards to an all-inclusive hotel. While there is a buffet and main dining room on cruise ships, there is so much more than just that.
Royal Caribbean designed Wonder of the Seas so that there was a wide assortment of dining choices. First and foremost, they cannot have everyone onboard the ship eating at just a couple of restaurants. Moreover, Royal Caribbean knows they are competing against land resorts that have a variety of food.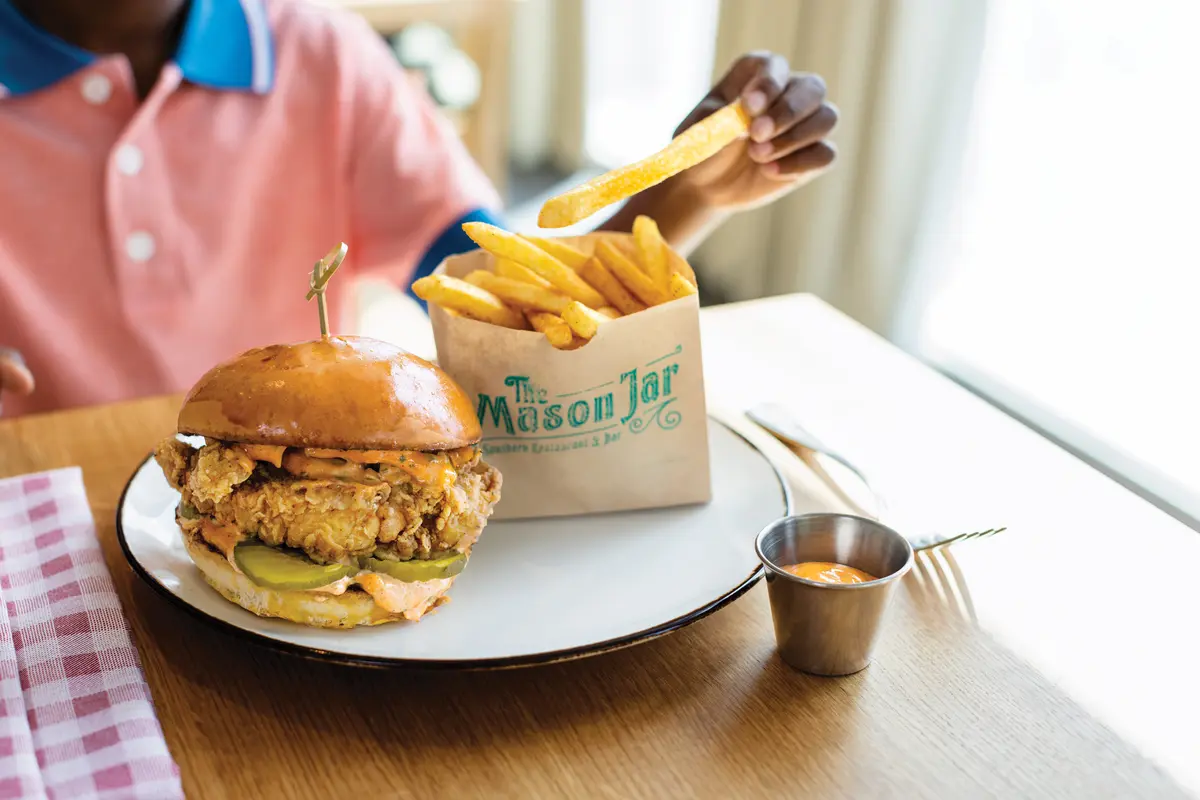 On Wonder of the Seas, you have over 40 restaurants, bars and lounges to choose from, which means you can can visit six different places each day of the week. There's Japanese hibachi, custom-made salads, New England style seafood, and a new Southern American restaurant that has barbecue pulled pork, fried chicken and crab beignets.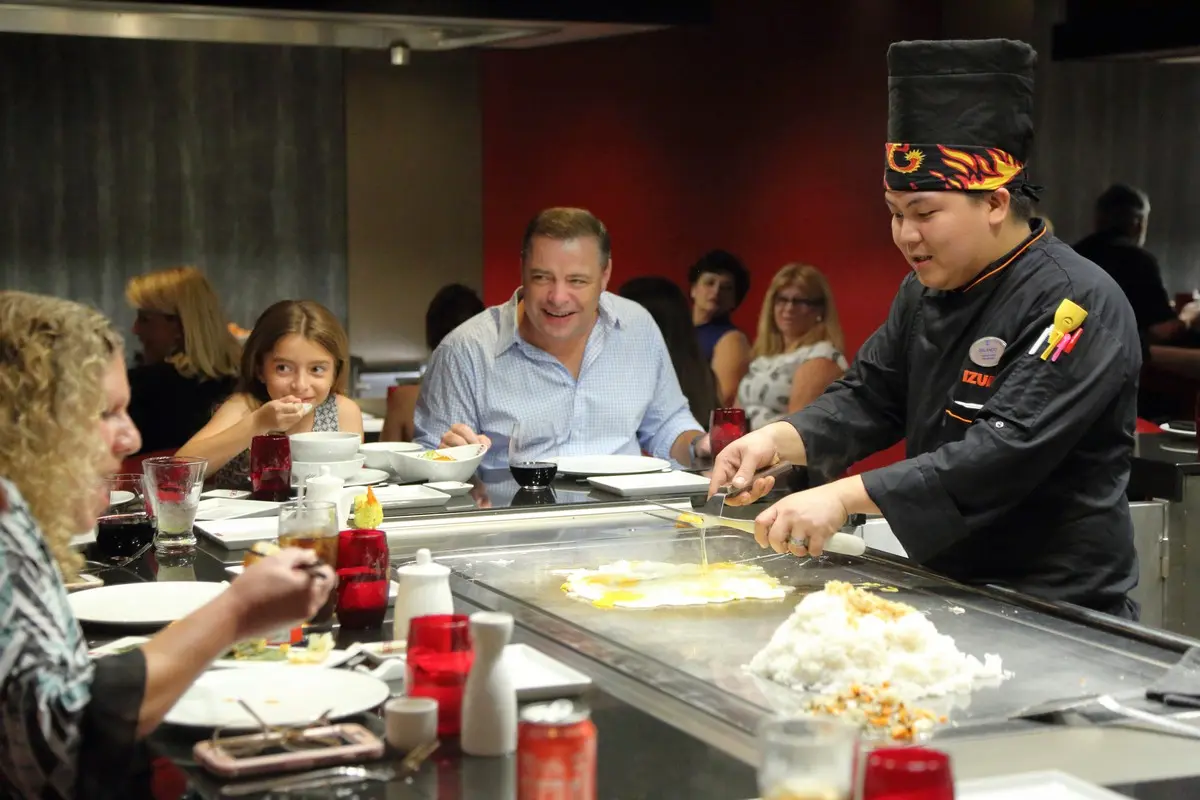 This isn't microwaved and/or pre-prepared food. Rather, chefs prepare all the food each day.
Fears that you will be stuck eating just at the buffet will quickly disappear once you discover all the choices on a ship like Wonder of the Seas.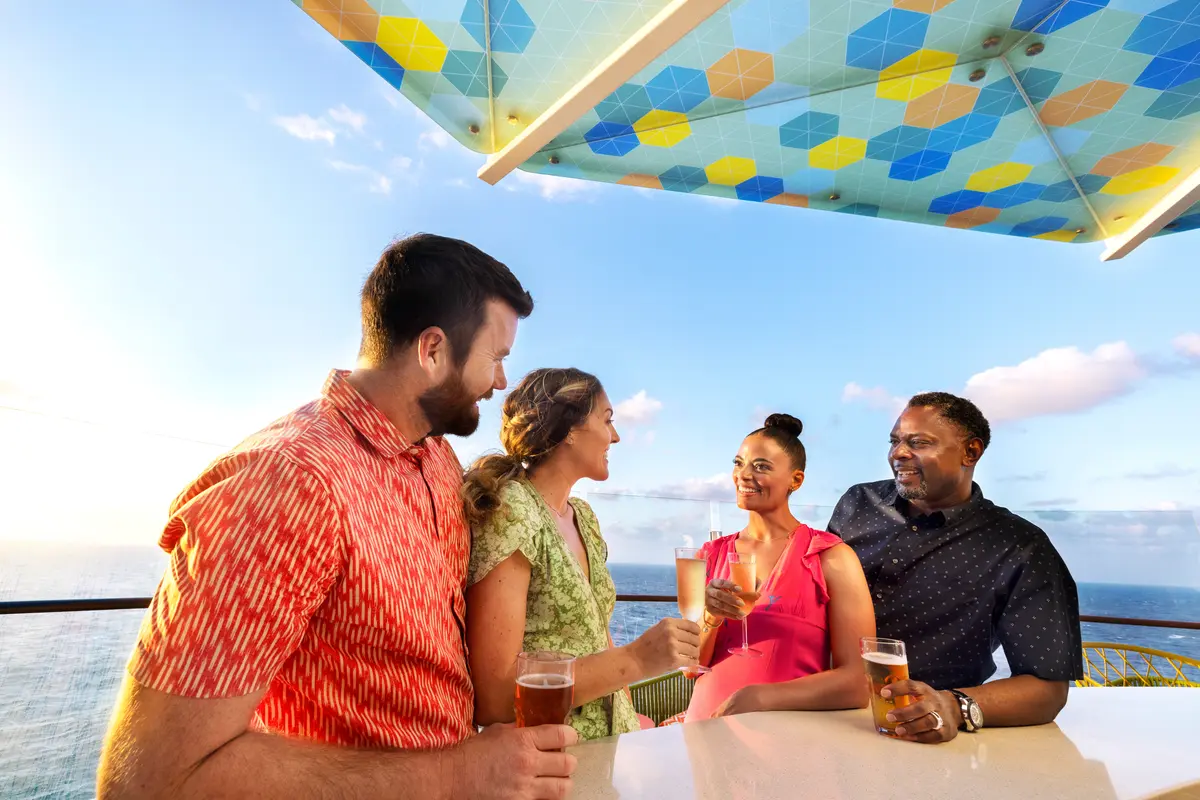 If you enjoy a cocktail or two, Royal Caribbean offers over 400 different cocktails, wines, beers and zero-proof cocktails available. Of course, the bar staff can create almost any drink you like that isn't on the menu, so you just have to ask.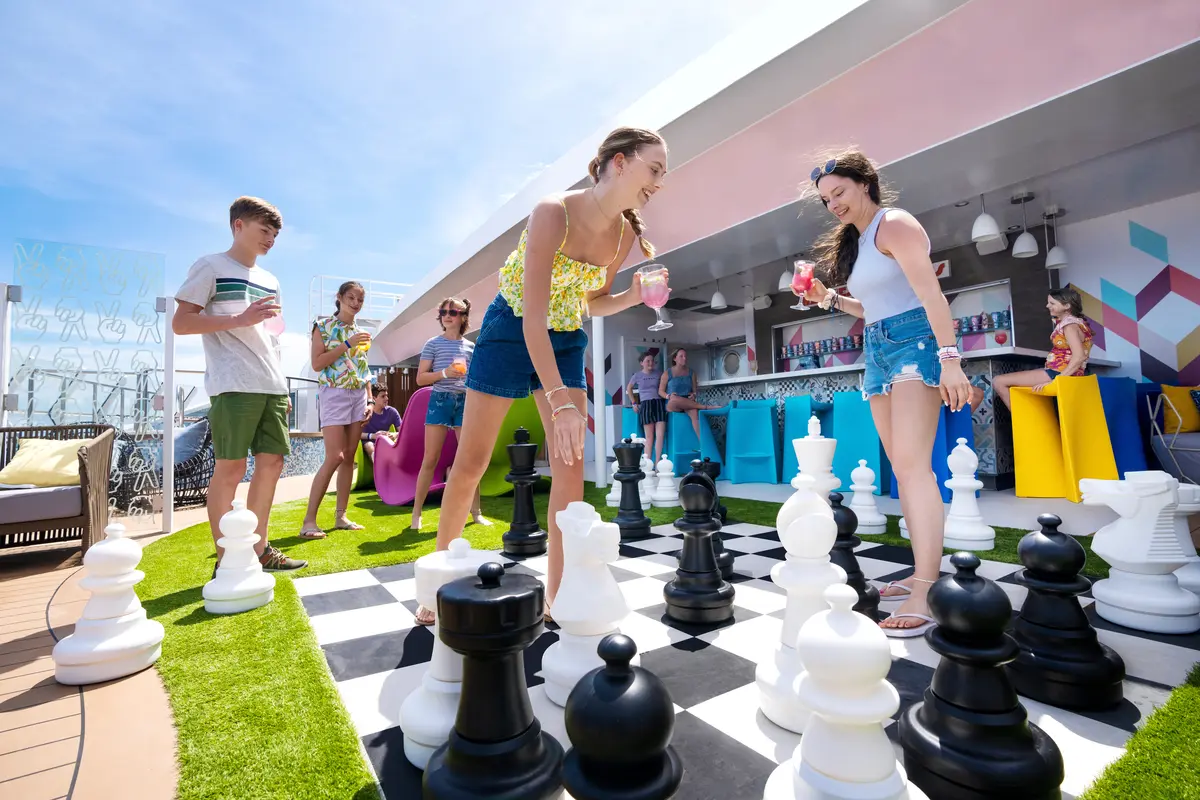 Teens will love the fact there are zero-proof cocktails available in their own teen club area of the ship.
Known as Social100's Patio, teens can check out the bar there that includes jumbo-size games, a private whirlpool, loungers and nooks.
The places you'll visit
Another fear new cruisers have is that they will feel trapped. Friends usually say, "I'd hate to be stuck at sea" and the reality is a cruise on Wonder of the Seas will take you to some gorgeous places.
On a 7-night cruise, you can expect to visit at least three ports of call, if not more. That means on most days of your cruise, you'll have to opportunity to disembark for the day and explore ports of call in the Caribbean.
When I first started cruising, I loved days we were in port because you would wake up and be somewhere new each day.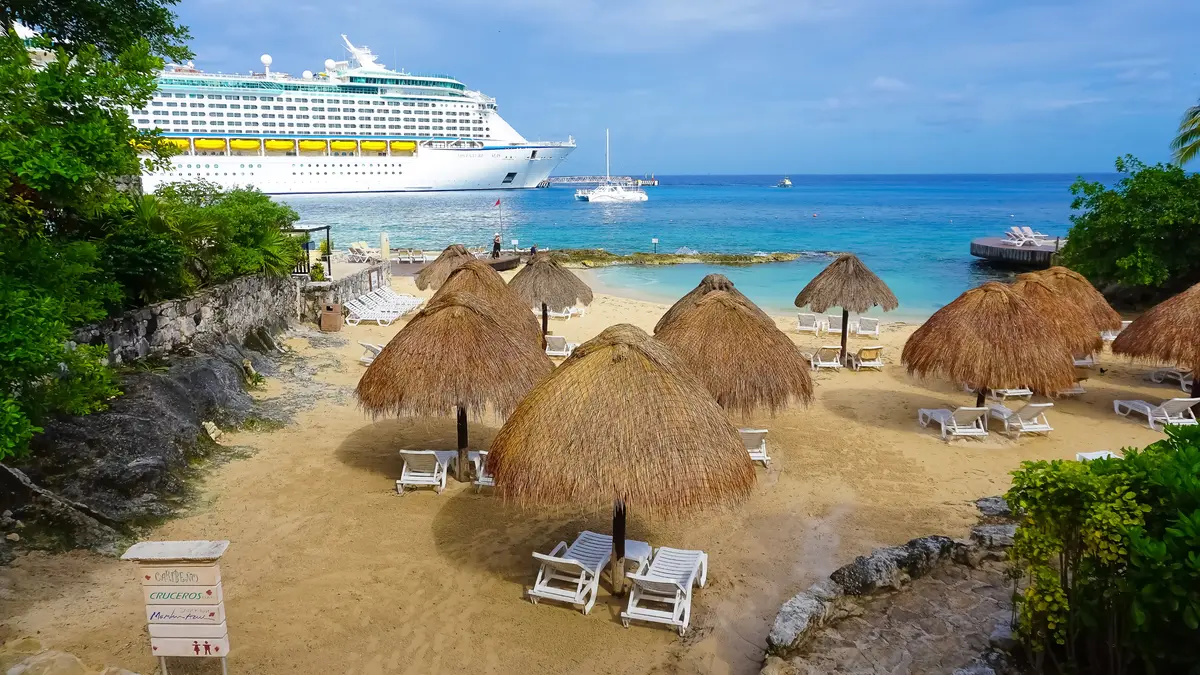 You could enjoy the sandy beaches of Cozumel, Mexico, or walk the streets of Old San Juan. You might be able to drive an ATV, snorkel with marine life all around you, or learn about the history and culture of the people that call the port you are visiting home.
In short, there are a lot of amazing things you can do during your cruise while in port. Having more than half the days of your cruise include a port visit substantially helps reduce the feeling that you're relegated to the ship only.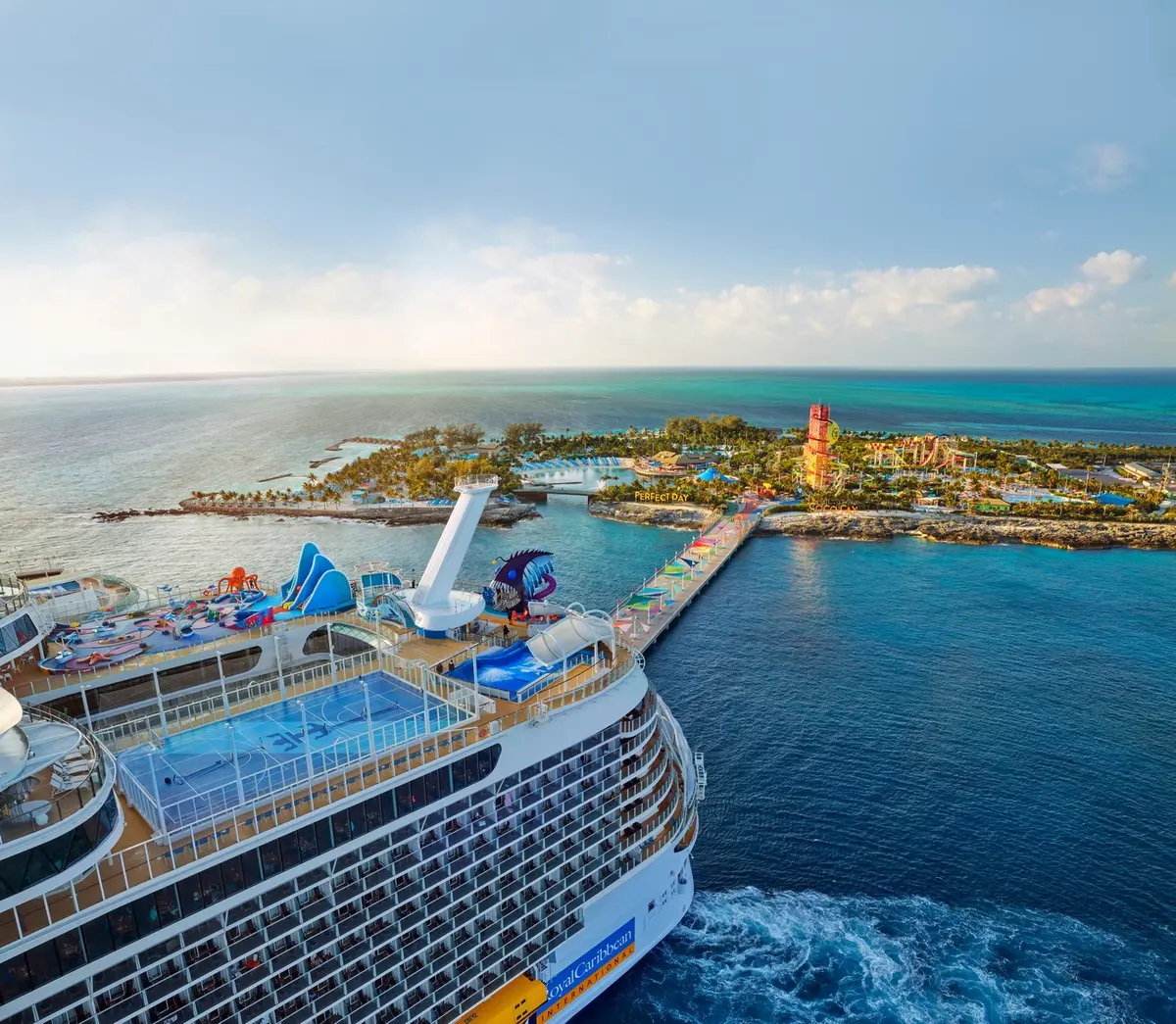 No cruise aboard Wonder of the Seas is complete without a visit to Royal Caribbean's private island of Perfect Day at CocoCay. Other cruise lines have private islands, but none compare to the amazing upgrades Royal Caribbean has invested at CocoCay.
Perfect Day at CocoCay is not just a beach reserved for cruise ship guests. There's a water park, upgraded beach club, giant freshwater pool, and island food you actually want to eat.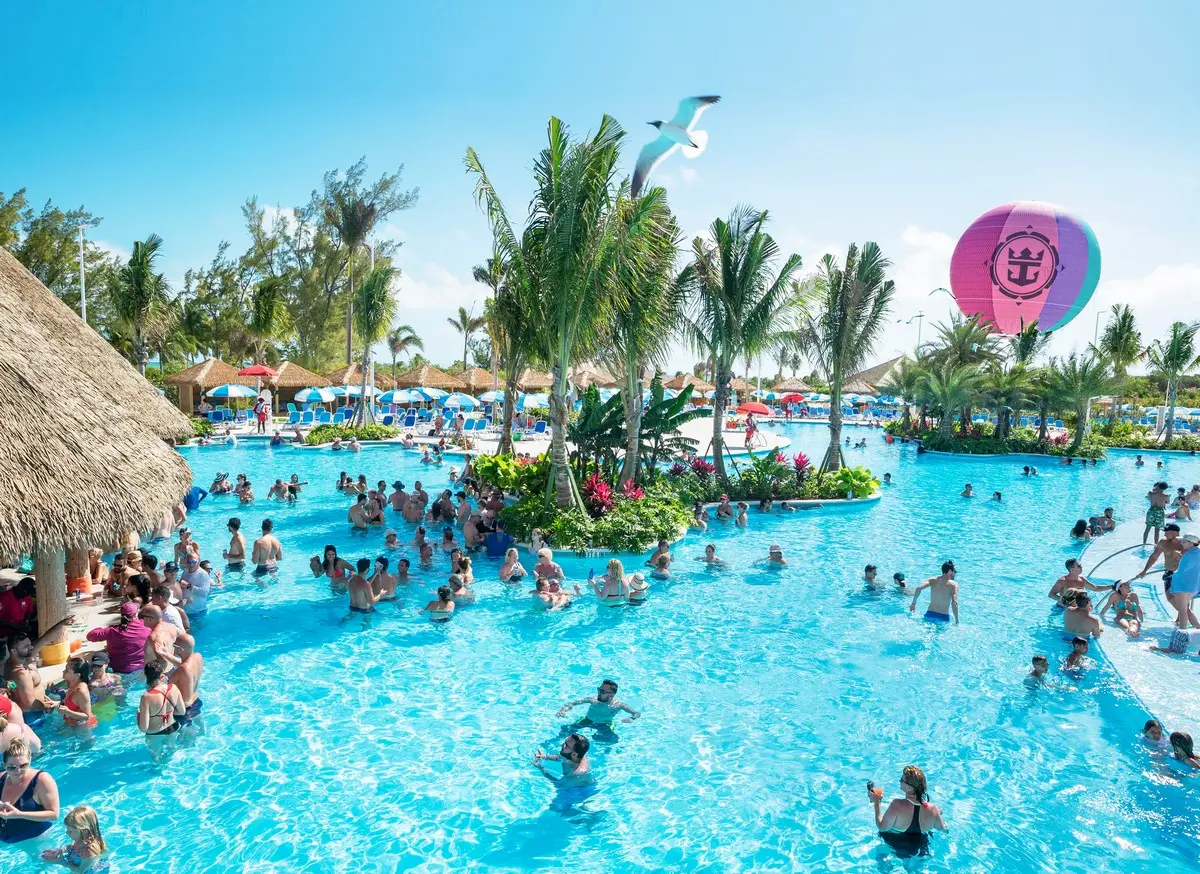 And after a day of fun ashore, you get to come back to the cruise ship (just like a hotel) and enjoy evening dining and entertainment.
All this fun onboard and on shore means the time will pass quickly, and you'll find the week-long cruise flying by.
The best selection of activities on any cruise ship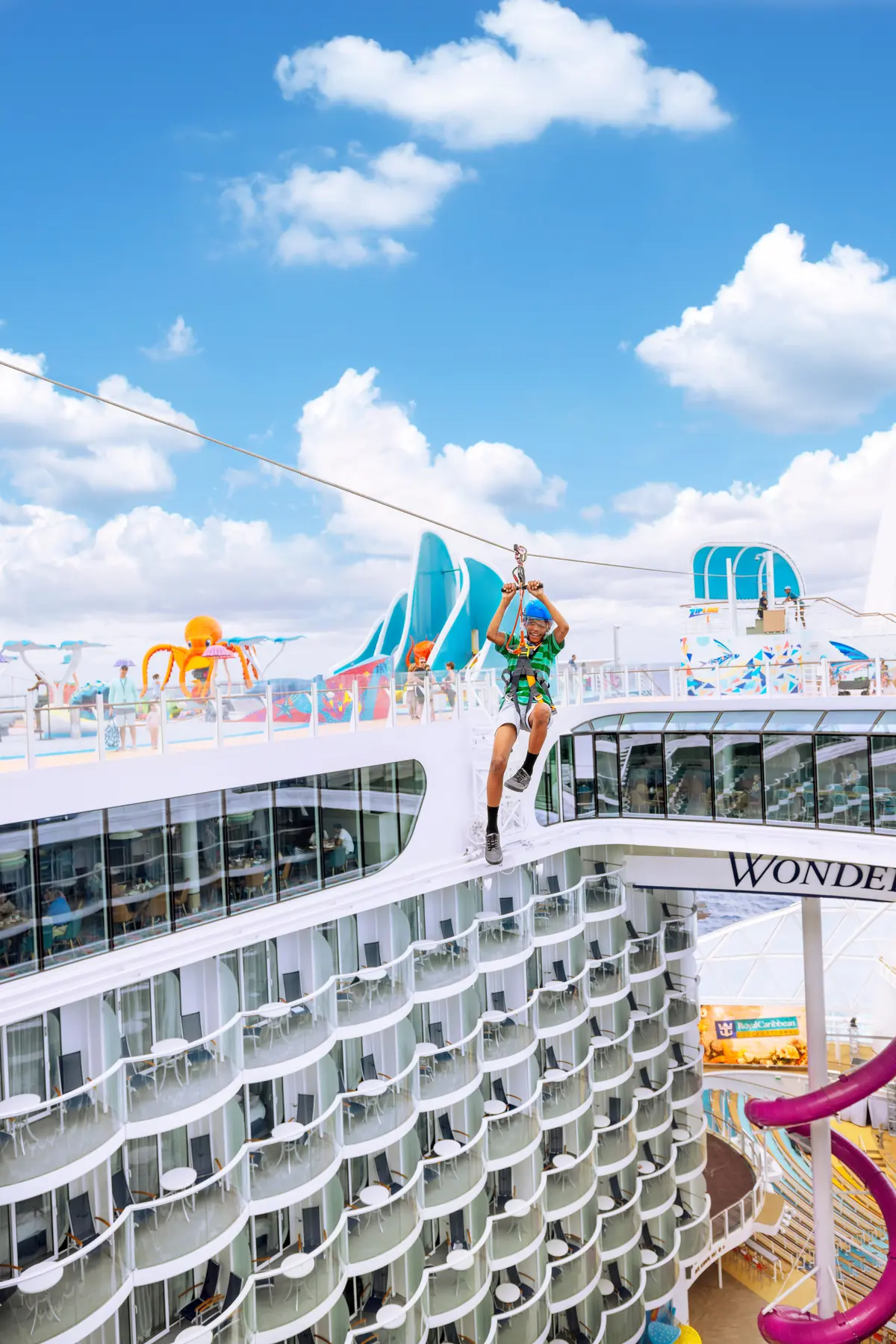 I'm going to make the bold statement that Wonder of the Seas has the best variety of entertainment and things to do of any cruise ship right now.
Royal Caribbean has a reputation for being the cruise line that packs their ships with the most "I can't believe you do that on a cruise ship" sort of activities.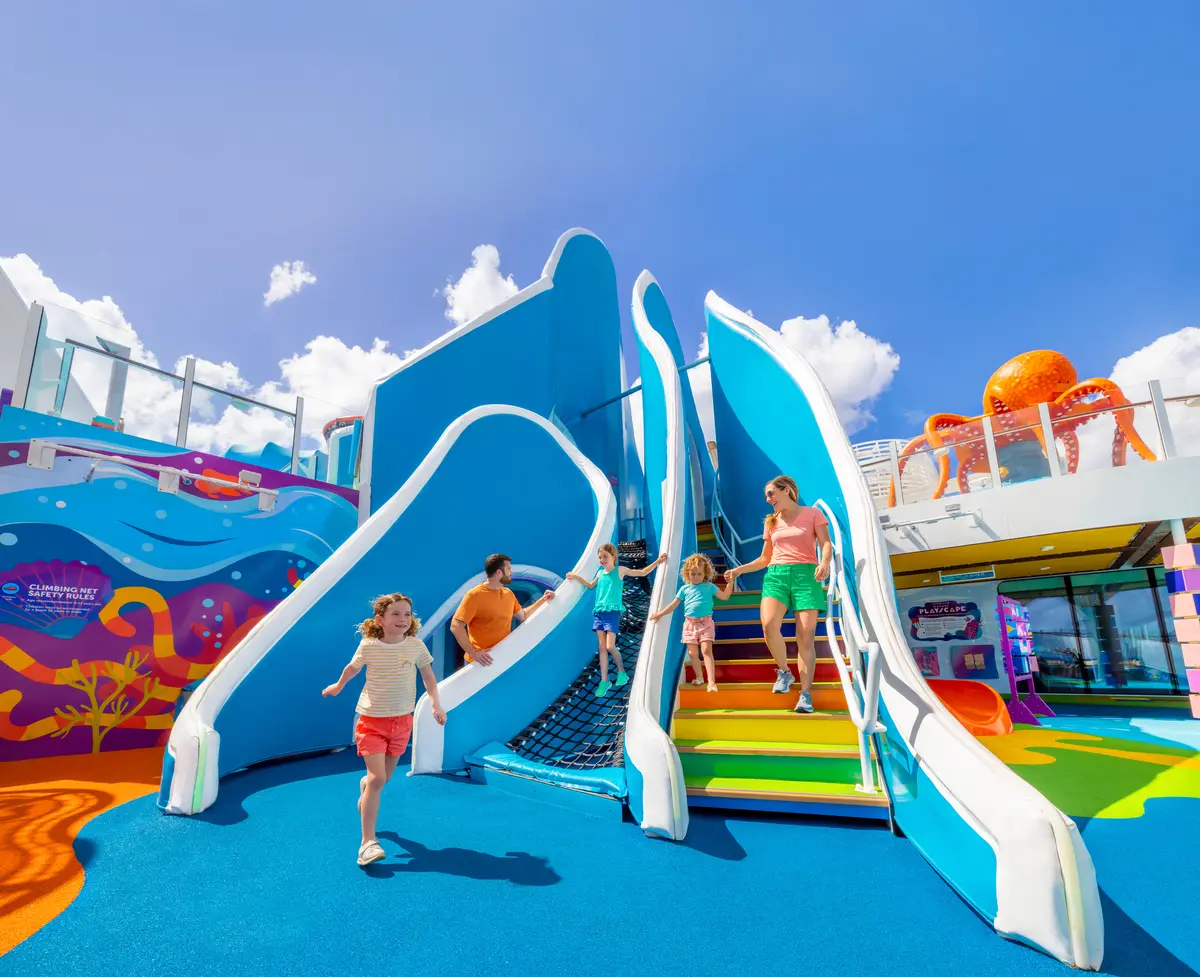 Families can choose between water slides, an open-air play area for younger children, 10-story dry slide that has lights and sound effects, and aqua park.
At night, there's three different venues performing various shows that are included with your cruise fare.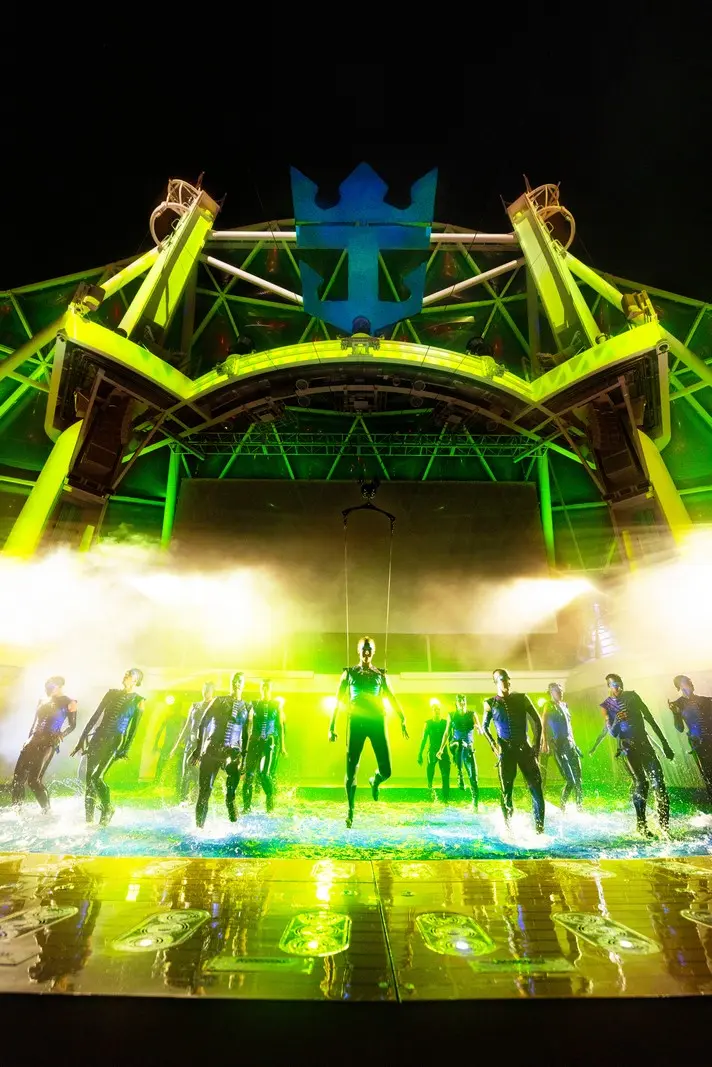 Studio B has professional ice skaters that perform 365: The Seasons on Ice.  Using projection technology, the cast tells the story of Earth's changing seasons.
Moving to the AquaTheater on the back of the ship, you'll be able to see an all-female cast perform inTENse that includes acrobatics, slacklining, high diving, tumbling, and synchronized swimming.
The Royal Theater has two shows that have Broadway-style performances to enjoy.
If that isn't enough, there are comedy shows, a piano bar, live musical performances around the ship, and even movies by the pool to watch.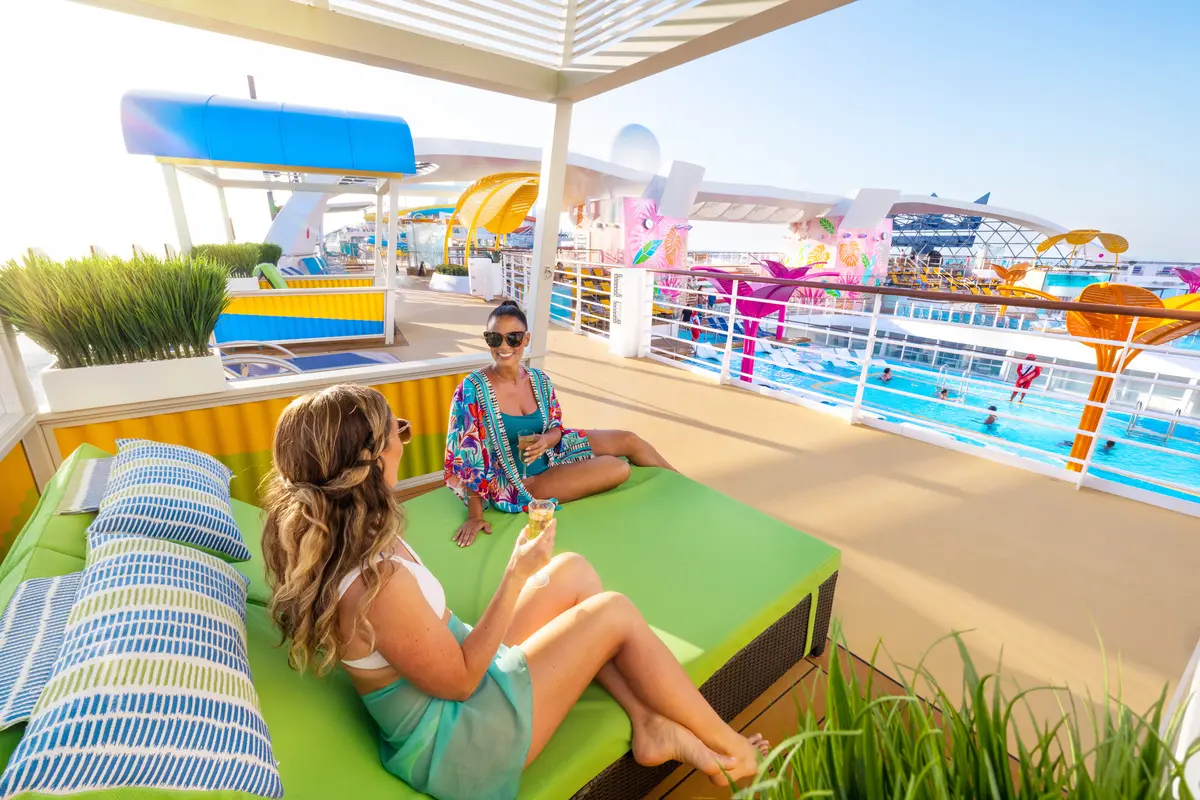 The takeaway here is that there is so much to do onboard, and it's up to you how much (or little) you do. If you're worried a cruise ship means you'll be bored because the expectation is you alternate between sitting by the pool and eating, you'll be pleasantly surprised how much more there is to do.
Kids? No problem: Lots for adults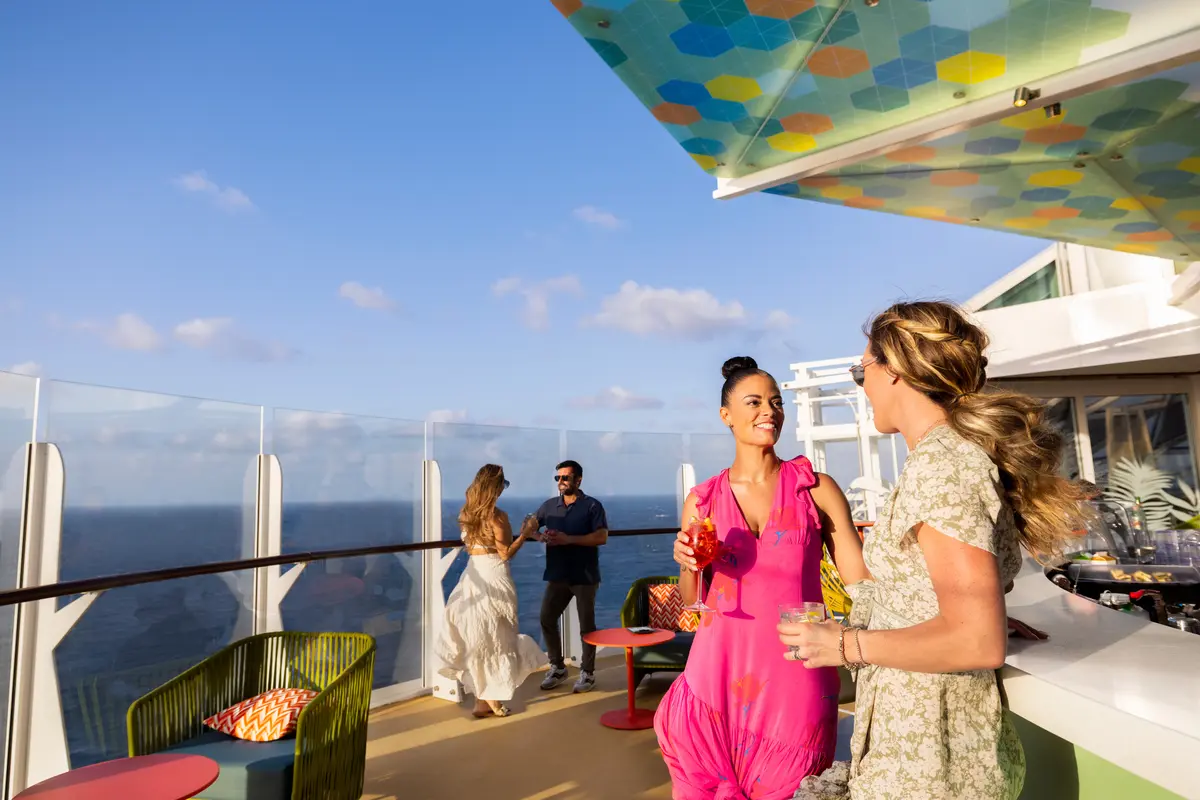 Royal Caribbean is the best cruise line for families, and whether you have kids or not, there is lots to enjoy for adults on Wonder of the Seas.
If you do have kids, there is supervised kids programming in Adventure Ocean that is available for children as young as six months old, all the way up to 17 years old.
The nursery is available for kids between 6 and 36 months old for an addition cost. As a parent that has used the nursery extensively, it's worth every penny.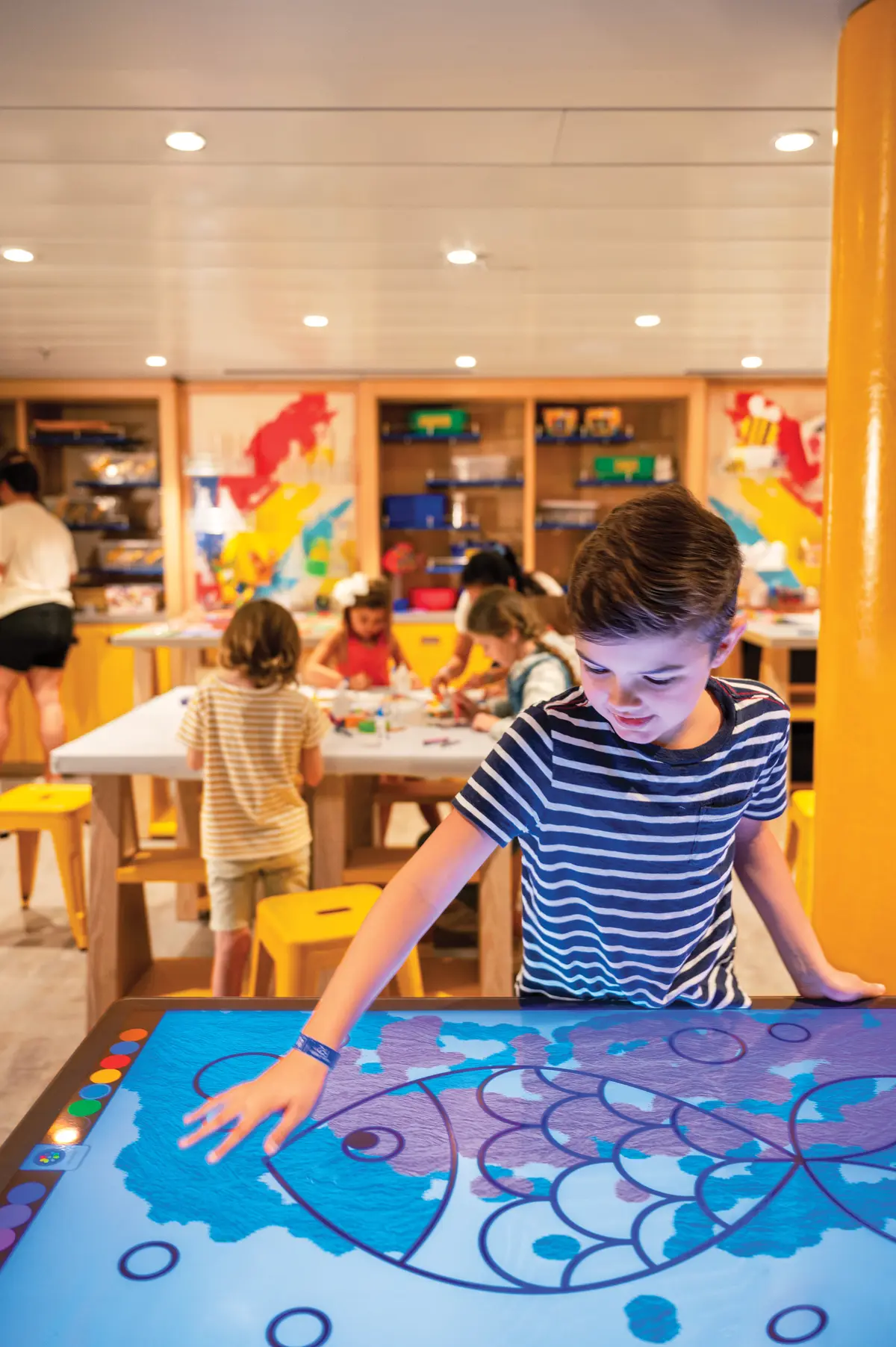 Kids between 3 and 17 have their own supervised space, where they can play, dance, draw, and have fun with other kids their age. It's not just an enclave for children, it's an opportunity for them to do what they want, while you enjoy time alone to do what you want.
Besides the amazing restaurants you can choose from for date night, there's lots more you can do without any children on Wonder of the Seas.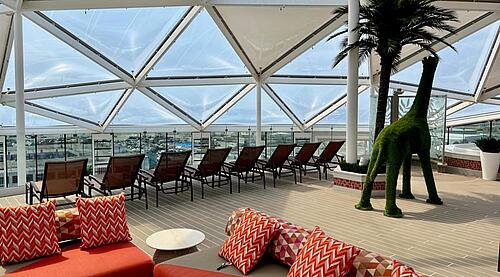 First and foremost, there is an entire area of the pool deck reserved just for adults. The Solarium is an enclosed pool area with upgraded loungers. Because it's climate controlled, it's always the perfect temperature!
You'll also find arguably the best wine bar across any Royal Caribbean cruise ship with Giovanni's Wine Bar. Located in Central Park, Royal Caribbean revamped its wine bar experience with a new motif, and the added bonus of being able to enjoy many of the same foods you'd find in nearby Giovanni's Italian Kitchen without getting up from your seat.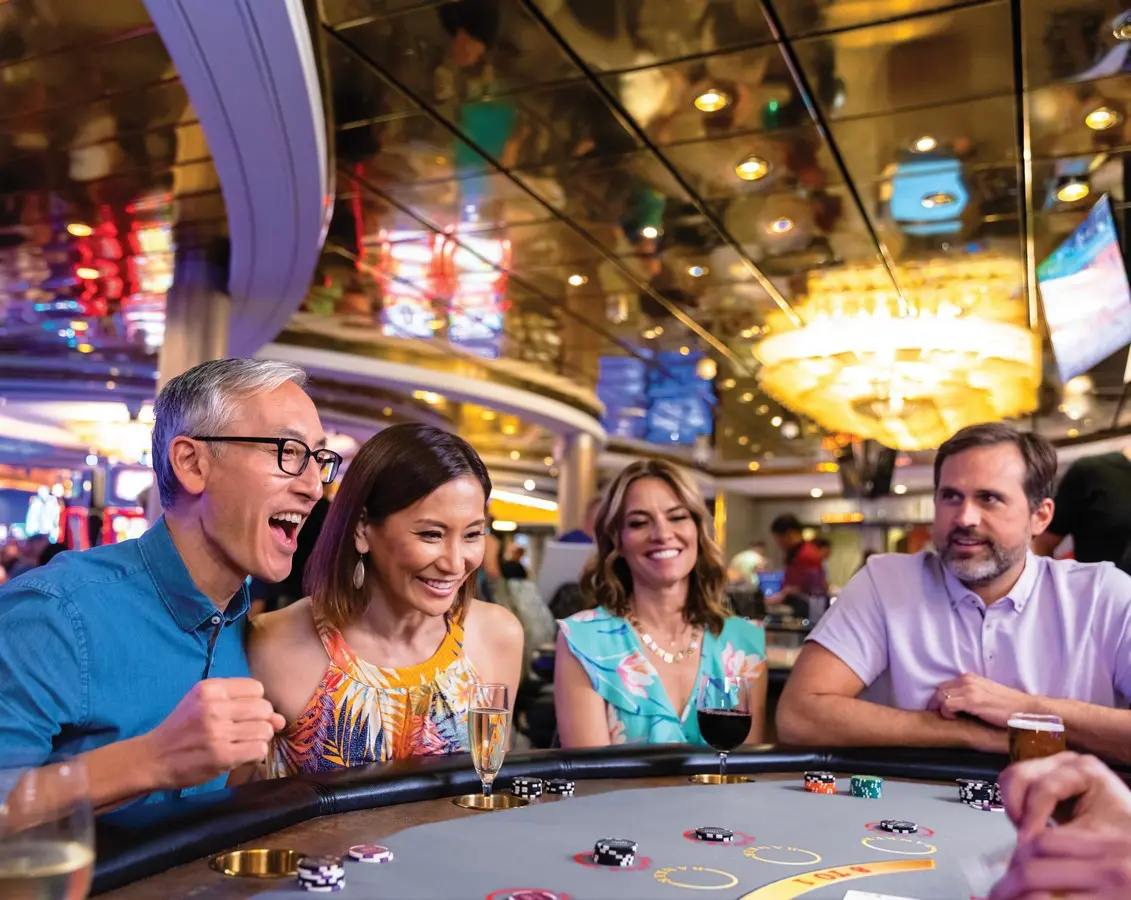 You can visit the casino throughout the day or night, where you'll find plenty of slot machines, poker tables, blackjack, roulette, craps and more table games. For a lot of people, the casino fun is another way Royal Caribbean caters to parents while the kids are away.
If you prefer to pamper yourself, why not take a visit to the Vitality Spa, where you there are some truly amazing treatments to choose from, along with a full salon.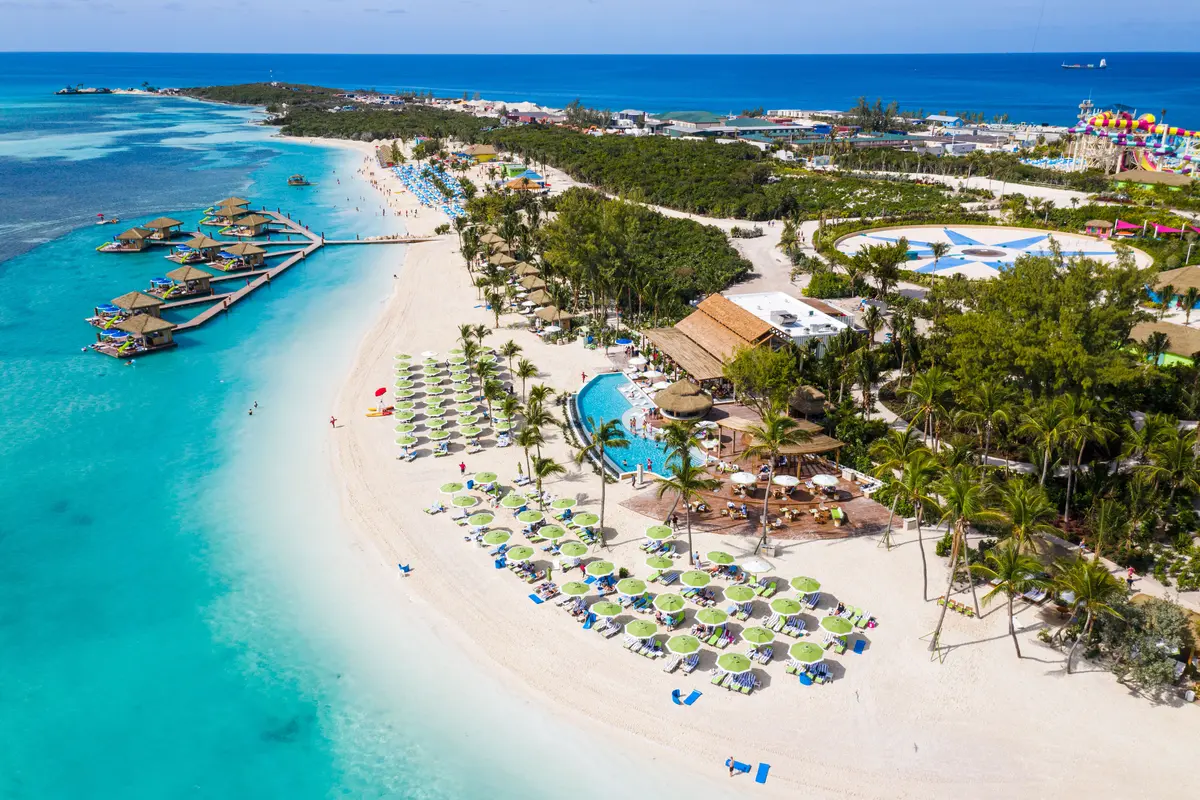 While not adults only, if you're cruising without kids, you might consider buying a pass to the Coco Beach Club at Perfect Day at CocoCay.
The Coco Beach Club is an upgraded beach day experience, complete with its own restaurant and infinity pool. Kids are allowed here, but most families end up elsewhere for the variety of things to do around the island. This means a great spot to spend your day and splurge a bit.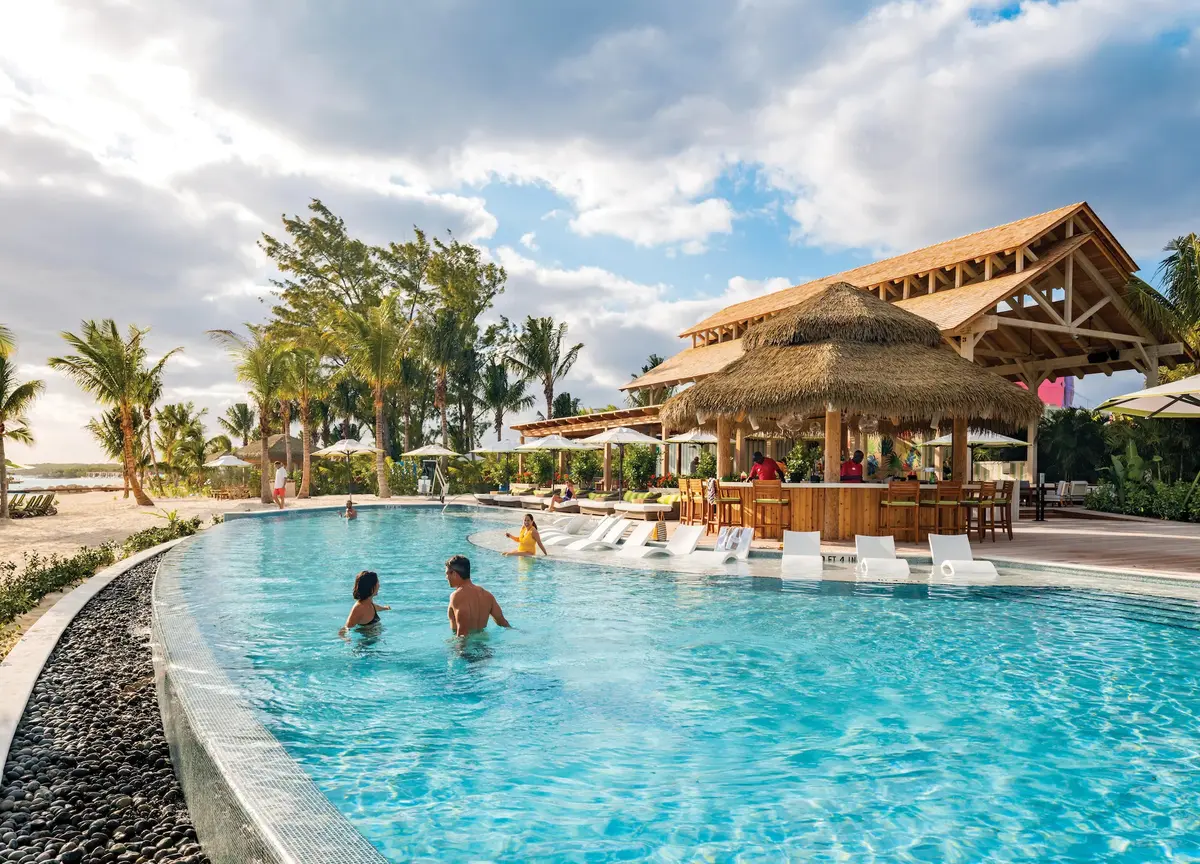 If an adults-only beach area sounds like heaven, don't worry, because Royal Caribbean has your back.
Scheduled to open in late 2023, Hideaway Beach will be a new expansion area that will only allow adults in and offer yet-to-be-announced things to do.
Convinced yet?
If you gravitate towards booking a beach vacation or prefer to stay in a new hotel, and have not tried a cruise yet, Wonder of the Seas might be the perfect cruise ship for you.
Wonder of the Seas has the latest and greatest innovations and things to do, which rival much of what you can find on a land vacation. Better yet, a cruise includes much more in your base cost than a land vacation.
You're going to find plenty for everyone in your family to do. Other lines tend to cater to either mostly kids or mostly adults, but Royal Caribbean is far more even keeled at a price families can afford.
If you are one of those people that never considered a cruise vacation, Wonder of the Seas is the ship that could change your mind.