Destination Weddings
We make Destination Wedding planning is easier and cheaper than you could ever think!
Learn More
Destination weddings are a balance of travel, Ceramony, event and planning.  It takes relationships, experience and knowlege of the options.
Every Bride has the ideal version of what they want thier special day to be. Having someone be your partner in the planning is just one of the nenifits of being with the Apollo Family.
Destination weddings are offered at almost all of the 15,000 resorts. Apollo helps you by navigating them to find the "perfect "fit"
Exclusive perks, discounts, FREE ceremonies, planning experince, all FREE to you, just for being part of the Apollo Family.
Quite simply put, we care.
Destination Weddings are our speciality.
We care about you, your celebration, your guests, your dreams, and your budget.
Apollo Travel has been around since 1985, and seen many changes in the industry.
We stay in business because, quite simply, we do it right, with relationships at the resorts we offer, a dedicated honeymoon account, and great relationships with our partners.
You may learn more about us by clicking this link.
Where do we start?
First thing is we want to know each other. Are we a fit for you, and are you a fit for us? This is done with a call or video chat.
We will ask about where you have been before, what is your vision, etc. 
Then we will talk about Destinations, season, budget, group size, the ceromony and narrow down the list to several resorts.
Will you pay attention to my budget?
Yes, as much as you will allow us to. We will normally give you several options. While we know that cost is always a concern, we also know that cheaper is not always better.
Cost is what you pay, value is what you get, and will try to help nivagate which resports are a value for your "vision" and why.
What is your fee?
Most of time, there is no fee. Our services are 100% free to you, and come with perks on top of it!
Do you go to the resorts you offer?
Yes, we have relationships, and go to these locations frequently. Ask us, and you will get a candid opinion, and some un-touched photos
What makes Apollo different?
At Apollo it's the people who make a difference. Our travel experts craft the perfect trip for every traveler through dedicated customer service. In sort, we treat every customer as if you were family.
Do you do LGBT weddings?
Apollo believes "love is love", reardless of sex, race, affiliation or age.
We will point you into the right locations that allign with that same philiosphy.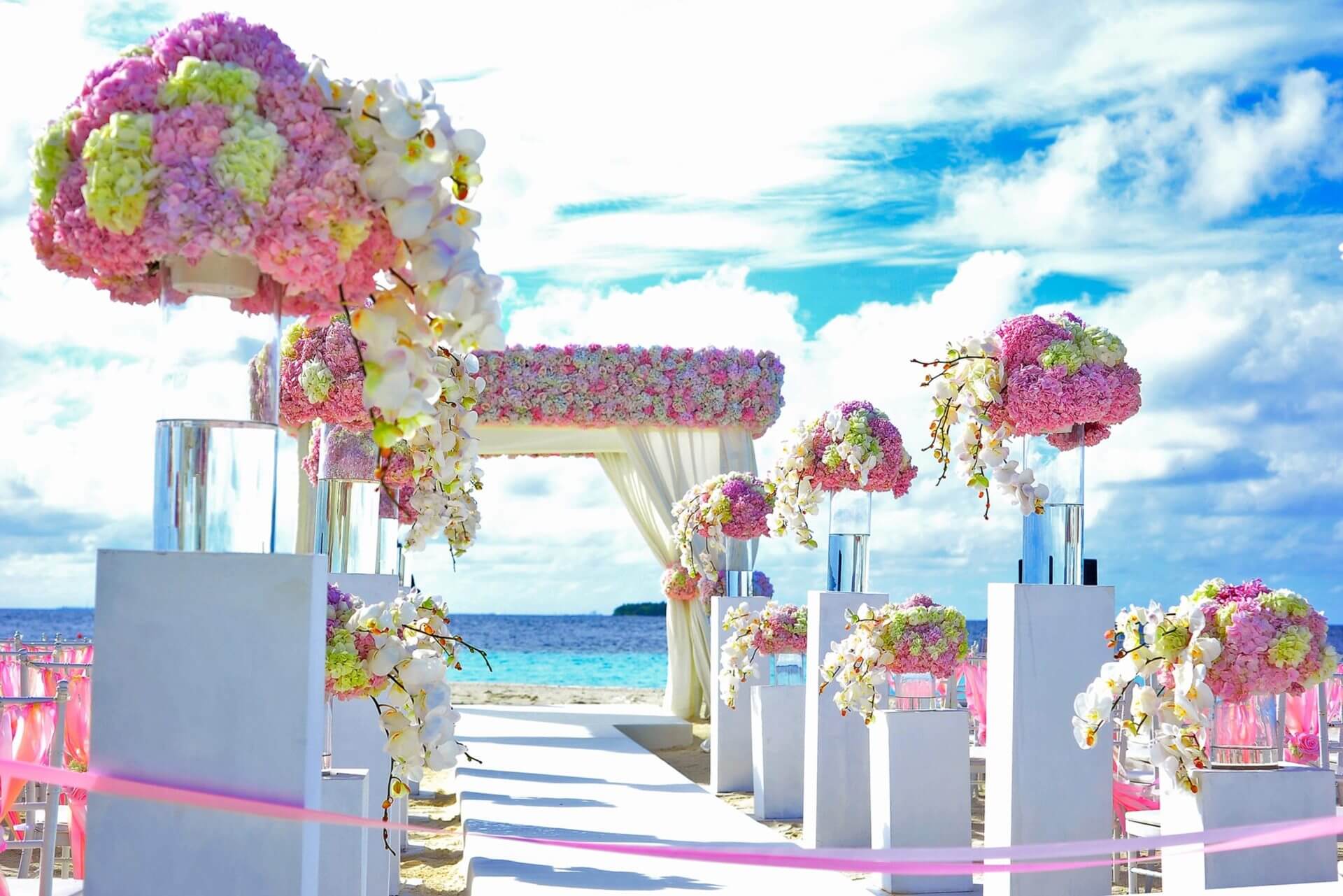 Contact us for a free consultation