Should I use a travel agent or book directly with a cruise line?
One of the most common questions I passionately answer both in person and on online communities (I'm looking at you Reddit), is about how to actually book a cruise. Should you use a travel agent or book directly with a cruise line? I'll tell you right out the gate that whether you're looking into your first cruise or well on your way to the highest levels of a cruise line's loyalty program, I highly recommend using a good travel agent, but let's talk about why by addressing some common questions and misconceptions.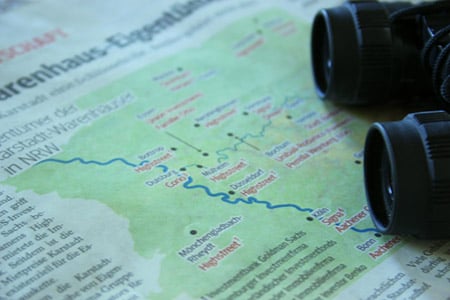 Do people still use travel agents?
More travelers than ever leverage the expertise and help of travel agents for their vacations. Let's look at some quick facts:
In fact, according to ASTA (the American Society of Travel Agents),
Last year 22% of leisure travelers from households earning at least $50,000 used a travel agent – up from 14% just three years ago.
'Millennials' seem the biggest fans of using travel agents, with 30% having used an agent in the last year.
They seem satisfied: 59% of millennials indicated that their trips planned with agents were better than trips planned without agents.  This compares to 53% and 58% for gen x-ers and baby boomers, respectively.
So yes, more people use travel agents each year, and the majority feel their trips were enhanced by using a travel agent.
How is a travel agent paid, doesn't it cost me money to use an agent?
In short, it rarely costs you money to use a travel agent, and in fact, the agent can very often help you save money on your trip (more on that in that below). When an agent books a hotel room, cruise, tour, etc, this means the provider doesn't have to sell, market, or service the booking – the agent takes care of all of that.  A travel agent may get a commission from the cruise line you're sailing with.
Many agents don't charge fees for their services, though some do, and that isn't necessarily a bad thing.  These fees could be for value-added services (such as keeping track of price changes) or for booking airfare, something that agents only do as part of trip with a cruise, hotel stay, etc.  Much of the time if an agent does charge fees, they'll credit them towards your booking once it's completed.  This is because an agent doesn't want to do your research and planning so you can go book on your own.
What is the advantage of using a travel agent?
There are many benefits to booking with a travel agent, from cost savings, to having an expert there to help guide you and plan your trip.
For one, they often have access to special rates or additional incentives (such as onboard credit, complimentary specialty dining, etc) which are not available when booking directly.  We can relate these perks to agents being members of travel consortia, which are networks of affiliated travel agencies that offer collective buying power, or offered as part of group travel.  Often, group travel doesn't mean you're traveling as part of someone else's event, it's simply when a travel agency has numerous travelers on a given sailing, at a certain hotel, etc, and is afforded special perks.  Outside of these arrangements, most cruise lines require that in most cases, all advertised prices must be the same.  If you see a different rate between agencies, it's very important to make sure you're comparing apples to apples (are the stateroom categories exactly the same, does one price include airfare, are drinks included, etc).
Save you money
Further, agents can sometimes save you money by keeping an eye out for price drops, and being aware of other incentives, such as a big discount by paying for a trip with a certain credit card, or other tricks they come across as they review many promotions and other updates each day.
Beyond the perks offered with your booking, another significant reason to book with a travel agent is the service.  A good travel agent has personal experience with travel, but also gets great feedback from his or her clients so they're continuously learning about different offerings.  This means that the agent can help get to know you, find out what you enjoy, what type of vacation you're looking for, etc, and make recommendations based on the knowledge they've amassed.  There is no "best cruise line", but there probably is one that is best for you, and for this trip.
Another great service agents provide is being your primary point of contact for your trip.  This can be a big factor, as your cruise may be much more than just a cruise.  You might need a car to get you to the airport, a flight to the city you're cruising from, a hotel in that city, a rental car, restaurant reservations, your cruise, shore excursions, and more.  Your agent can not only make these arrangements, but if you need to make changes or get more information, you've got one person you can speak with that will help you with everything.
Can't I get a better deal booking directly with a cruise line?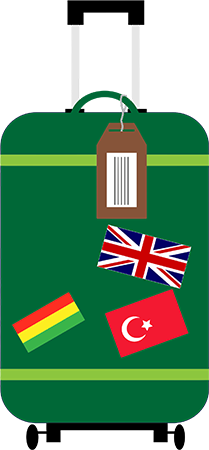 As mentioned, cruise lines require that except for groups, prices are the same across all travel agents, and this applies to the cruise lines' internal sales teams as well.  Cruise lines depend on travel agents to sell cruises and help service those bookings, so they certainly don't want to undercut the agencies they work with.  The cruise line has to market cruises, guide prospective guests through the process, and then be available for any changes or challenges that come about.  When a travel agent does this for the cruise line, that's money that in a way, the cruise line has saved, which get's back to why cruise lines and other companies pay travel agent's commission.
Cost vs Value
Getting a deal also means knowing that you're getting the right cruise for you – a lower price isn't the only measure of value.  While it's true that 10+ years ago there was far less information out there on cruise line, hotel, and rental car websites – making the role of a travel agent more essential if you didn't know exactly what you wanted, the amount of information on the internet today can be overwhelming.  Yes, cruise lines put their information out there on the web, but like any other business, they control the message – so Princess Cruises may have a ton of information, but they'll understandably be slanted to make their own line seem to be the most logical choice no matter what your preferences may be.
That's great, but I like doing the research, and I don't want to give up control of my booking.
Me too!  According to another ASTA study, the biggest reason people say they don't use a travel agent (aside from the 57% who said they just hadn't thought of it) is that they want control.  While when you book with a travel agent you'll see certain changes aren't available to you online or on the phone (such as changing stateroom categories, or adding a person to your reservation, for example), that doesn't mean you don't have control.  Many of these changes can be a pain to understand, or require waiting on hold for a cruise line to do it.  Let your agent wait on hold and figure out these changes.
Many other arrangements, such as booking shore excursions and specialty dining can be handled directly with the cruise line if you'd like, but your agent can take care of them for you as well, and most times, is able to help with things that might leave you stuck online, such as finding out your desired dining time is booked–an agent may get you wait-listed, or even work some magic on his or her side.  Sometimes, a travel agent can even help you skip to the front of a waiting list for a sold-out sailing or other tour.
In the end, you're not relinquishing any control, in fact, you're making it so you have slightly more control, potentially less waiting on hold, and you have a single point of contact for all your travel needs.
They make it easy
When you book a cruise directly you're entering your contact info, birthday, picking your dining time, bed arrangements, traveling companions' information, etc.  Is it a real pain point?  No, it's not terrible, but now imagine doing the same for your rental car, hotel, cruise, and more – all while triple checking for mistakes.  An agent will take care of all of this for you, once again, a single point of contact.  Booking multiple trips?  A hotel and a cruise?  Your agent will note and remember your preferences.  For example, my spouse recently found out she is allergic to down pillows.  If I'm booking directly I need to remember to note this, but first I have to figure out how to even communicate this information.  My agent has ways to annotate bookings, and knows just who to reach out to, so I know that any cruise or hotel stay he arranges for me will result in our walking into our room on day one with foam pillows instead of down.
Because this relationship has been established, when I book a trip, I usually do so in a two sentence email to my agent.  He has my information, knows my preferences, how I like to pay for things, etc.  In the end, I get a nice summary of my trip with all the pertinent information.  Done.
If you really enjoy clicking through and booking on your own, many cruise lines let you do this and then transfer your booking to an agent as long as you make the request within the first 30 days.  This means you setup the initial booking but your agent can still maintain it.
Want to have more control but with less work?  Use a travel agent.
Should I use a travel agent to book a cruise?
We just spent some time answering this, but the genuine answer is that you should use a travel agent for booking much more than just cruises!  We mentioned that if you have pre or post cruise plans, an agent can help with your hotel, car, and other reservations – but it turns out some people take trips that aren't cruises! Who knew?  Keep this in mind, as whether it's business travel or a land vacation, it really can be a relief.  Personally, we've booked hotels and other arrangements for entire department meetings using our cruise travel agent, and looked like the hero when we just said, "don't worry everyone, I'll handle it all."
Okay, you've convinced me, but how do I find an excellent agent?
At the beginning of this post, I emphasized the importance of using a good travel agent.  This means finding someone you click with, and someone that isn't just a call-center worker for a travel company, but a person that will remember your preferences, providing a real value.  In this way, it's somewhat personal – we all communicate and work differently, so I'd recommend asking a trusted friend, or perhaps a frequent traveler.  Don't be afraid to speak with an agent about what value they provide – just like any other service, a simple "why should I choose you over others" may be quite revealing.  If you speak with an agent about a cruise, and they ask you just a question or two about your trip before making a recommendation, speak with another agent.  A good agent will want to understand your likes and dislikes, what you do for fun, what type of restaurants you go to, what you've liked or disliked about past vacations, etc.  The more an agent knows about you, the better recommendation they can make to ensure you pick the right trip for you.
To get agent recommendations, you can ask cruise lines or others for agencies they work with, or just do a search and read about different agencies online to see how they resonate with you.  You may already belong to some groups that have travel agencies, such as certain credit card companies, social groups, professional organizations,.
Ultimately, once you find a wonderful agent, it makes your traveling easier, more rewarding, and more affordable. This means you can take more cruises if you use a travel agent.  Well, that was my takeaway at least.